A complete guide to recording your first-ever podcast with Garageband. Apple GarageBand is an amazing free software that can help users make, produce, record, and edit their music.
It's available on iPhones (ios), iPads, and other apple devices. It functions as a full studio and has all the instruments needed to make perfect professional music.
How to Use It for Making a Podcast?
An audio podcast is like a radio program. Podcasts emerged in the mid-2000s. They were popular for a while but then seemed to fall out of use and then more recently they have become hip popular for well-known people and less well-known people to share something that they are interested in.
STEP 1:

THE TEMPLATE SETTING
STEP 2:

LAUNCHING GARAGEBAND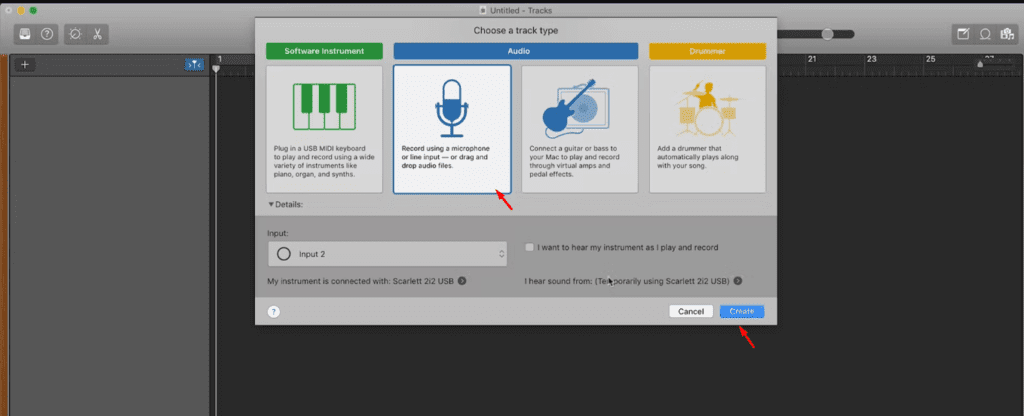 STEP 3:

CONFIGURE MIC SETTINGS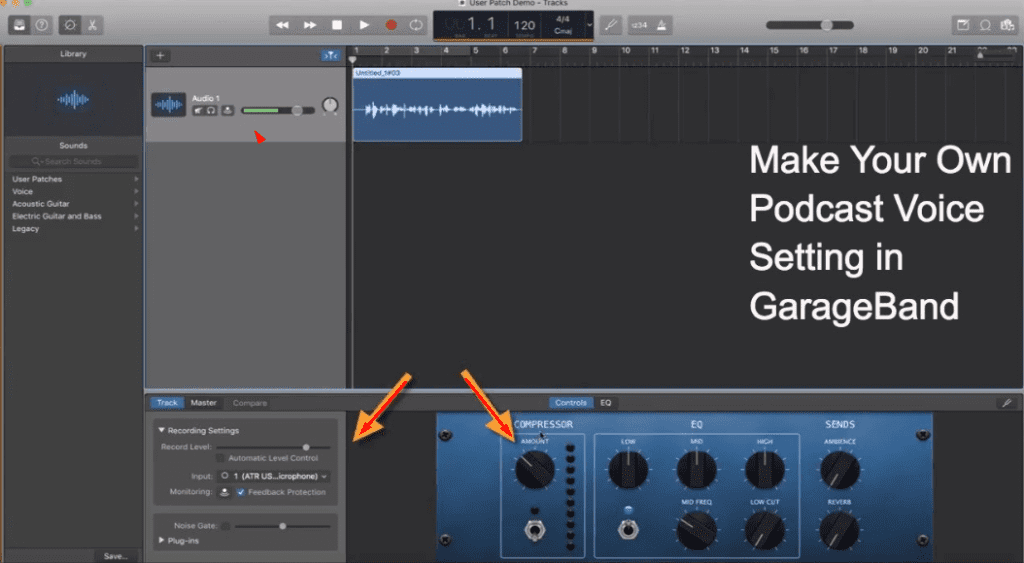 STEP 4:

SELECTING PRESET
STEP 5:

RECORDING VOICE NARRATION
Before recording voice narration you have to have an idea of what you are going to say. It's better to have a script hands-on ready before recording or at the least have an outline.
This tip is going to save you tons of time for sure. Because if you just wing it, you are going to take a lot of time retaking the takes whereas if you have a script or an outline you'll bang it out during the first take only.
When you do record you can either do it in one take or do it in separate takes. If you decide to do it in one take you can always break it up after you are done through the editing tools of Garageband.
If your podcast has more than one person or if it's an interview the best way to do that is to have both people in the same room and use the same mic.
STEP 6:

IMPORT/SAVE AUDIO
STEP 7:

AUTOMATE AUDIO
STEP 8:

THEME MUSIC
You ll be able to create perfectly professional podcasts using GarageBand now.
So what are you waiting for?
P.S. Did u ever face any problems while recording podcasts with Garageband? If yes how did you come up with solutions? Did u feel like something was missing from this guide article? Please let us know your thoughts and comments below.