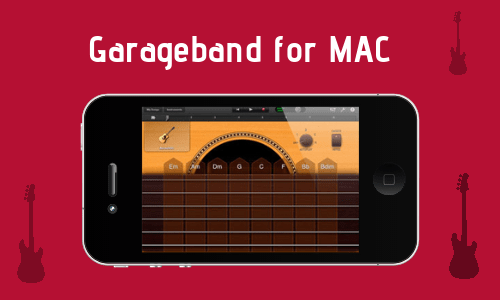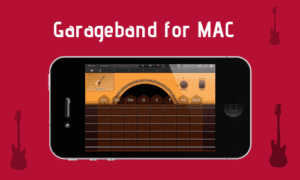 Do you want Garageband for Mac free? Garageband is a music-creating application available on the apple play store. If it's your first time using this app then read our guidelines for more assistance.
We provide complete guidelines to you about the installation and usage of this app. Soon, you will learn amazing techniques to create music. In short, you will get familiar with all the features of the Garageband workspace.
This app is also perfect for the music professional because it is enriched with a plethora of innovative characteristics. It is quite easy to use and one of the best music-creating Apple apps.
You should also read Garageband for PC!!
What Should You Know Before Using GarageBand on Mac?
Before you use GarageBand, you must have an Apple device. Because it is only available in the apple store.
If you have an iPad or iPhone then make sure that your OS is up to date. You can also use this app on the MacBook, and Mac Desktop.
How to download GarageBand for Mac?
If you have already installed GarageBand on your Mac device then skip this step.
Open your MacBook, then go to the web browser & search "download GarageBand", & press enter. You will get results like "GarageBand in Mac App Store iTunes Apple". Click on it for further processing.
In the Mac App store, it is available at $4.99. Click on the Buy button in order to purchase it. Once, the download is complete, launch the application.
On iPhone or iPad, go to the App store. Search "GarageBand". When results appear, then click on the app and purchase with the method as I have already told you.
How to Set Project Type on GarageBand?
When the installation completes, a screen appears on your device.
Click on the new project: and you will see many options such as Keyboard Collection, Electronic, Amp Collection, Songwriter, Voice, Empty Project, Ringtone, Hip Hop, and so on.
You can select any goal according to your project type. If you are a singer and want to record your track then you can select the "Voice" option from the GarageBand app. But if you have no idea and simply want to practice then go with the "Empty project".
Note: If you want to set the Track type then follow these guidelines:
When you choose the empty project then after this you have to select the Track type. There are 4 options available, you can select any:
Drummer: With this option, you can include the drums sound along with your song.
Guitar/Bass: With this option, you can include the Bass to your track. (In short, you can use GarageBand as an amplifier).
Microphone: With this option, you can record your voice through the microphone.
Software Instrument: With this option, you can play sounds on Mac.
You must see Garageband Online solution!!
Transport controls
One more interesting thing about GarageBand is its Transport controls. These controls are present in the upper-half screen of the mobile device users to navigate the music. You can also record or edit the sound through this option. Some of the transport controls are as follow:
Rewind
Fast-Forward
Stop
Play
Record
LCD
LCD is present at the top-right corner of the screen. Just next to Transport control. The LCD gives you the details of the project on which you are working including:
Project Time:- You can analyze the minute and the estimated time of your project.
Measures:- You can see the beats, ticks, bars of your song.
BPM:- BPM denotes Beats per minute. If BPM is high then the speed of the song will be fast and vice versa. The default BPM is 120 in GarageBand.
Key:- You can change the project key with this button. The default key is C in GarageBand.
Time Signature:- You can change the sign of your track through this option.
Cycle Tool:- To repeat the tune in the track you can use the cycle tool.
Tuner:- To add tune use this tool.
Count-in:- This option gives you a few seconds to be prepared. It takes 4 clicks before recording the track.
Click:- Through this option, you can toggle between hearing and not hearing.
Master Volume Slider:- Through this option, you can adjust the volume of your song.
Conclusion
The above-mentioned is a brief introduction to GarageBand on Mac. I have told the specific details in every section. You can access it. In short, GarageBand is an effortless app for your Mac OS or iOS devices.
If you're looking for powerful and easy-to-use music production software, then you need to check out Garageband for Mac. This award-winning software provides everything you need to create professional-sounding songs and recordings. Plus, with its user-friendly interface, even beginners can quickly get started making music.
So what are you waiting for? Download Garageband for Mac today and start making music!
Summary
Author Rating





Software Name
Operating System
Software Category
Price
Landing Page